GOLD CELL 2021 is a New Generation of Triathlon Wetsuit !
AQUAMAN leader of innovation since 1984 offers technological innovation inside the suit ! It is completely redesigned on the bust with a new generation of sober and flashy Design at the same time.
It uses a whole new quality of internal jersey which is even more flexible and which provides a feeling of comfort and new threading !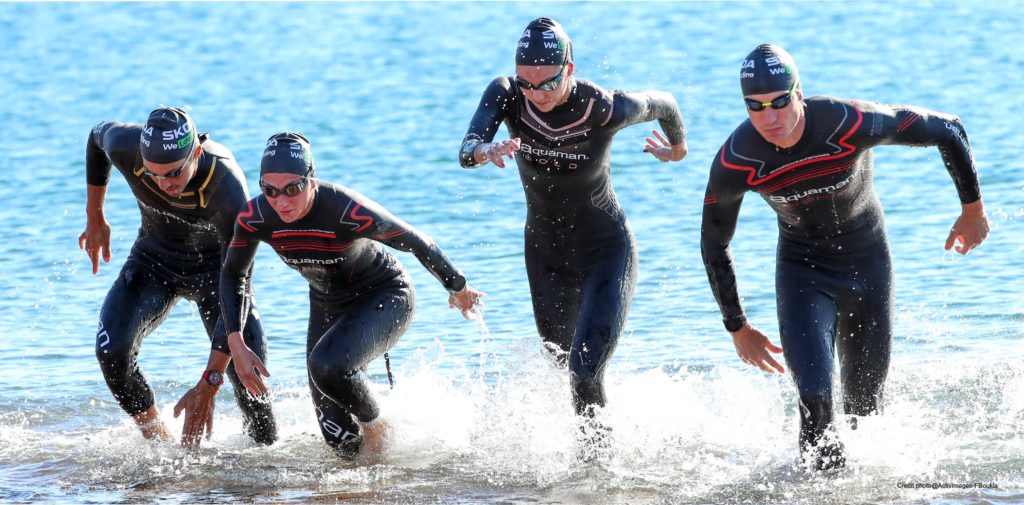 The Gold Cell 2021 benefits from 2 new panels still in neoprene Yamamoto Aerodome SCS "Soft" of 5.0 mm, located on the 2 sides along the bust which allow a better horizontality, essential position of the good swimmer.
Rubber Cell technology is always in order: it is a sandwich neoprene on the bust which puts the "sliced ​​covered SCS" neoprene directly in direct contact with the skin. This technology considerably limits the amount of water between the skin and the neoprene ! A real second skin! It is flexible, comfortable, light, can be removed in 5 seconds ! And thanks to the Rubber Cell provides maximum and incomparable isothermal quality !
The shoulders in GIGA # 40 are infinitely flexible and allow rotation and lengthening of the shoulder when entering the water without any constraint. She always benefits from Col AQUAMAN : Revolving Collar !
Associated with the Flash System which limits the risk of irritation and offers a flash undressing (it is the cursor when leaving emails during undressing which causes the opening of the collar)
The "Soft" mounted back closure is essential AQUAMAN technology to allow the back to be lengthened without any restriction while providing maximum flexibility to the neck; it closes from top to bottom to prevent any possible risk of opening while swimming and opens from bottom to top for quick undressing!

In swimming The sheathing is a guarantee of extreme performance, but it is often obtained at the expense of comfort… ..! To overcome this problem AQUAMAN has developed the: Full Straight Propulsion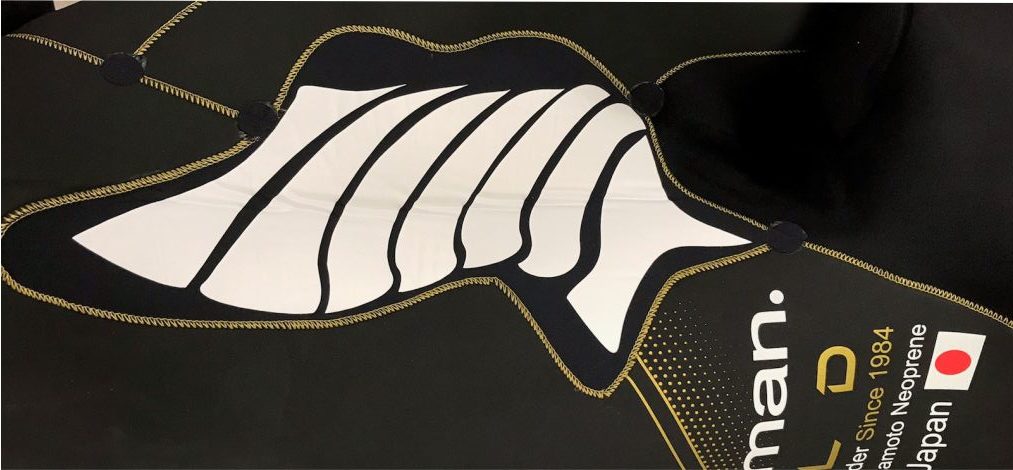 Our new FULL STRAIGHT PROPULSION technology takes the shape of human oblique muscles, and provides the support necessary to keep the body as straight as possible while having the advantage of preserving flexibility and comfort It consists of a structure of 7 heat-sealed parts inside (right / left) with a thickness of 80 micrometers .