The LOOK Trail Grip pedal doesn't seek to offer the glue-like traction of pedal pins on traditional mountain bike flats. The Trail Grip could very well be a decent option for the off-road curious.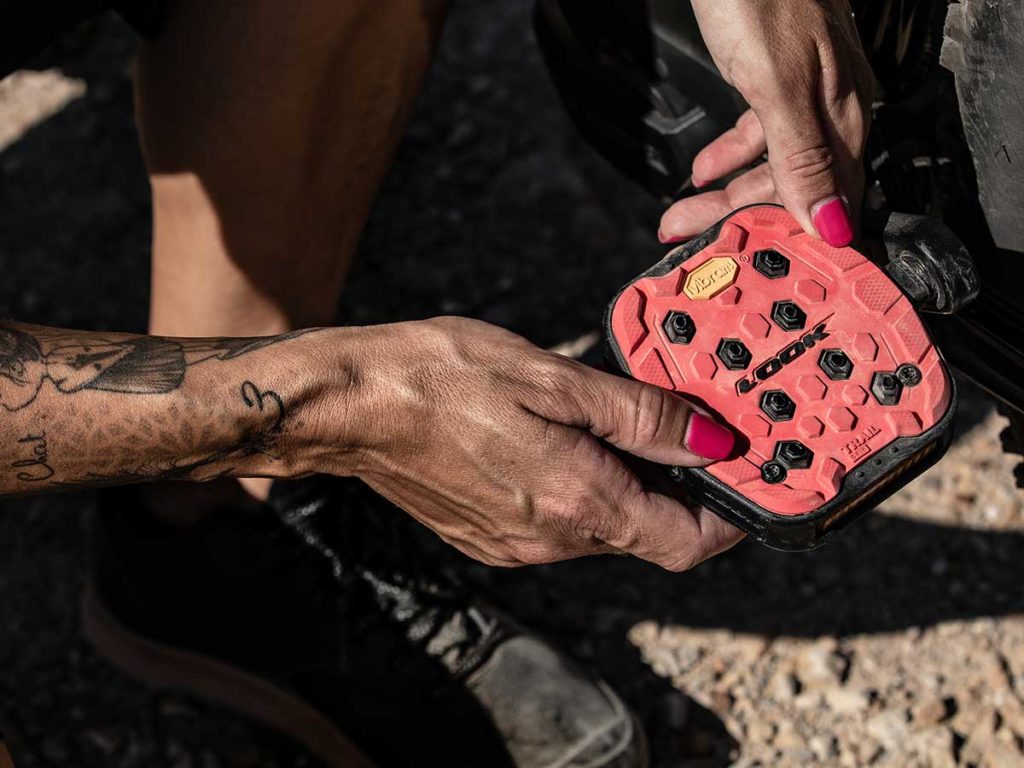 Heading off-road, the LOOK Trail Grip pedal gets an Activ Grip vulcanized rubber compound from Vibram – the Megagrip edition. It sits on a 107mm x 103mm platform and houses eight molded composite lugs to form a "hybrid rugged traction pad". The composite body features integrated reflectors at the front and rear.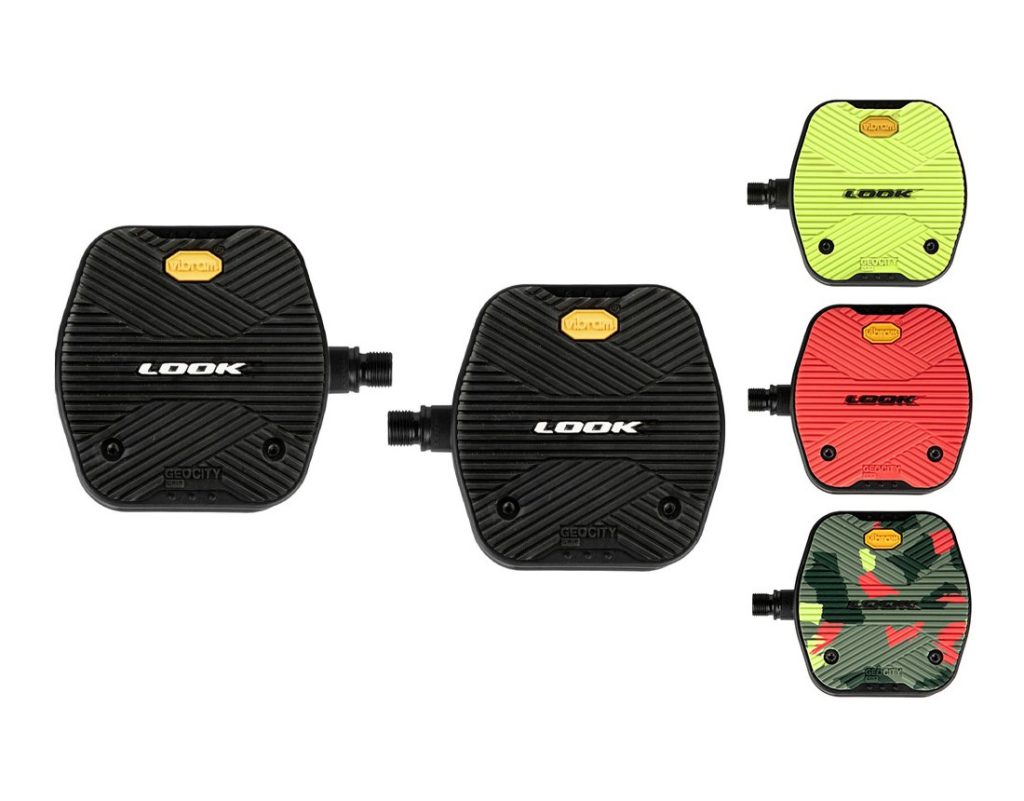 Vibram Activ Grip rubber tops are interchangeable. Riders can switch them out for a different style depending on the vibe they are going for.